The name Verispec Inspection Services was chosen to represent not just a company but the belief and nature of its ownership. "Veri-" is taken from the Latin word for truth and the "-spec" being the inspection, or search of it. Verispec is committed to the search of truth both personally and in services we provide. We feel truth is the conduit by which honesty and integrity can be fully expressed and experienced.
"I am the way the truth and the life…"
John 14:6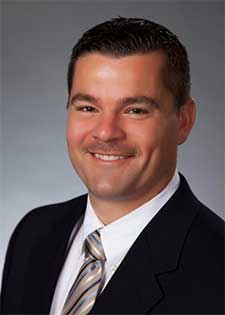 Elijah Laramee is a Certified Home Inspector, Registered Professional Engineer, and owner of Verispec Inspection Services LLC.  Elijah has eighteen years+ of engineering and construction experience with civil, structural, and architectural projects.  During this time, he has performed design, assessments, and inspections for numerous residential, commercial, and industrial clients.
Additionally, Elijah has gained a breadth and depth of knowledge in several key areas by working closely with various design professionals and construction craft.  Elijah has the knowledge and experience required to provide the necessary answers and information needed.
Certifications and Achievements
American Home Inspector Training in WV, MD and FL
West Virginia Licensed Home Inspector (HI6401865-1221)
Professional Engineer (WV)
Professional Engineer (IA)
Professional Engineer (KY)
Professional Engineer (MO)
Professional Engineer (NC)
Professional Engineer (OH)
Professional Engineer (PA)
Professional Engineer (TX)
Professional Engineer (VA)
Professional Engineer (SC)
Professional Engineer (GA)
Professional Engineer (MI)
WV University Institute of Technology – B.S. Civil Engineering